Onsite Selective Plating Services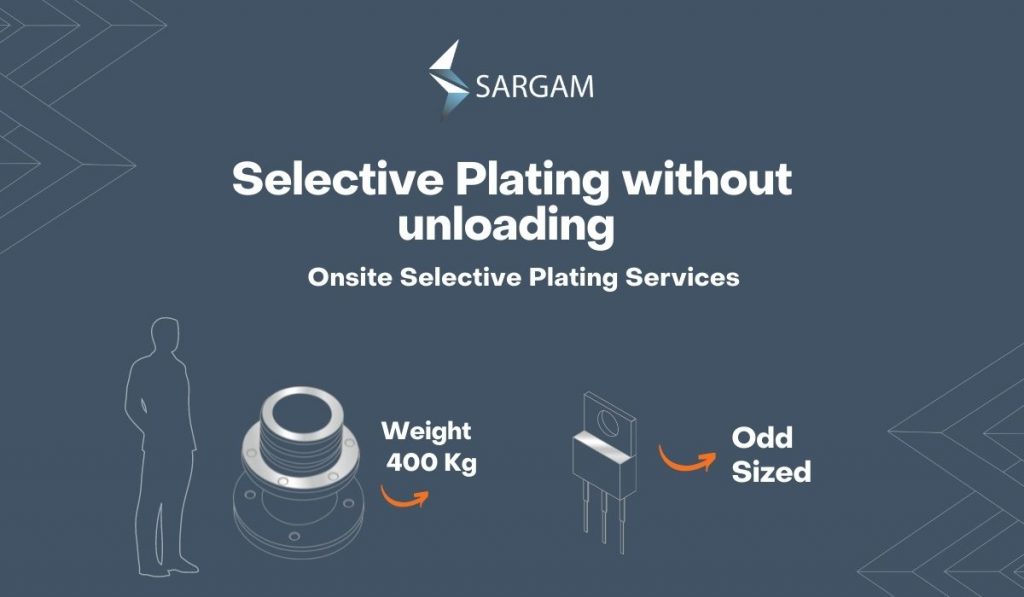 Sargam Industries has the expertise and the set-up to provide selective plating of precious metals on your site. This is ideal for jobs that are too large to ship or handle, critical in nature, and require repair or maintenance in lesser time. Sargam Industries offers all the necessary resources to conduct the on-site selective plating process in a safe, sustainable, and precise manner.
We have the solution.
On-site selective plating of precious metals.
Ideal for OEMs and Maintenance and Repair Teams
Expert Team to deliver safe and accurate plating at your premises.
Delivered hundreds of jobs
Get in touch with us today: sargamnsk@sargamindustries.com
Our technical support team comes with deep process know-how and years of experience from working on diverse applications. The teams are well trained to meet the global standards of delivering selective plating processes with a comprehensive understanding of all the related aspects. You are always assured of the highest quality and responsible delivery.